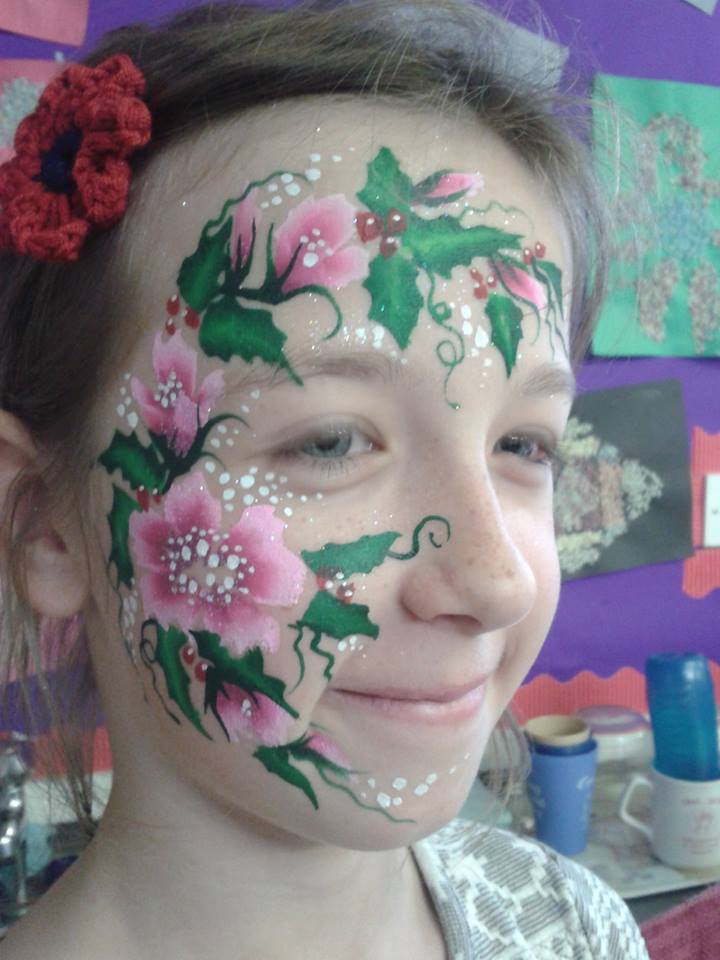 Promote your brand 
Bring colour and a bigger footfall to community events.
Great family fun for weddings and family parties
 Multi-day corporate events, weddings, family events and birthday parties, community fun days,  solo and group face painting appointments and working in collaboration with other professional entertainers seamlessly dovetailing our services.
Brushstrokes is proud to provide quality unique face painting designs for some of the UK's top companies and brand names such as Brittany Ferries, National Trust, Asda,  RNAS Culdrose, St Rumons Club, St Johns School,  Trebah Gardens Trust, Tremough Campus at Falmouth University.
Where more than one painter is required, we can provide extra painters with sufficient notice given.
For your reassurance, we have full Public Liability Insurance, Enhanced CRB Check and Tier 2 Child Awareness training and VCT Qualified.
All paints used are professional water based quality EC and FDA approved, and suitable for use on the skin. All glitters are cosmetic grade polyester.
     Please contact Jenny at [email protected] for rates and availability.
FESTIVAL GLITTER 
Bring your party to the next level with the newest trend Festival Glitters.
We only use top grade cosmetic grade glitters and currently restocking with Eco Glitters.
Glitter Tattoos
Created with your own choice of dazzling cosmetic glitters which sparkle in the light, and applied with EC approved Medical Adhesive. We carry a large selection of single use stencils and designs can also be applied freehand. Glitter Tattoos last for at least 5 days, and are resistant to water when showering or swimming. Glitter Tattoos  can be included as part of a party package if desired, please contact Jenny for details.
Gestational Art
If you are expecting a baby, why not capture your special time in life with a unique bespoke design inspired by your own colours and ideas?
Look forward to a relaxing experience within your own surroundings while Jenny paints your bump in your own choice of design and colour which can be photographed for your baby shower, a keepsake to put in you baby album, or to show friends and family, and to put your nursery. Gift packages and Gift Vouchers are available.
Jenny has been guest demonstrator at national face and body painting events including for the last 3 years at Paintopia in Norfolk showing delegates why she has become so well known for her unique gestational paintings and has now produced her own publication on the subject.
For an extra special treat, why not consider a special gift package?
Pregnant bump art with Brushstrokes and Smiff-ease-Shots
Rick Smith is a local professional photographer with a vibrant and unique style, and we are proud to announce that we are combining skills to offer a unique gestational belly painting service
This will include speacial pamper package where I will chat with parents-to-be before the bump painting about what they would like including influences, style, colour and subject. Also advice prior to painting for mums-to-be about skincare and wellbeing during painting, and then I will create a unique belly painting to be photographed by Rick with a choice of shots and ieither CD or printed shot to keep for your Nursery, Baby book or just to share with relatives and friends. Please have a browse through my pregnant bump paintings in my gallery page to see other examples of my art.
Please contact Jenny for rates and availability.
What mums-to-be say
" Hi Jenny  Thank you so much once again, you did an amazing job and the mum to be was totally over the moon with her baby bump art. I will be recommending you to everybody I know. Everyone at the party was amazed with what you did and i couldn't of wished for anyone nicer than you to come to the baby shower. Xxx"         Louise Giles
"I kept it on until the following night so I could show my father, I got my belly out all day the day after and Brea (my son) kept lifting my top up, the day after I washed it off he lifted my top up and looked so shocked it was gone. If you ever want to paint me again for anything I would be more than happy"
Body Painting 
Jenny is an experienced body painter creating pieces for the UK's top Competitions and events including Paintopia Festival in Norfolk every year since 2012 and placed in 2013. 
After being placed 3rd in 2013, in May 2016 Jenny was placed 2nd out of 29 international body painting artists at Paintopia Face and Body Painting Festival  in Norfolk with her design inspired by Gangs of New York.
For original advertising and promotional photo shoots, portraits, calendars and themed parties, please browse the Body Painting gallery or contact Jenny for details.
(Pic centre Model Gracie Williams, image David Cook)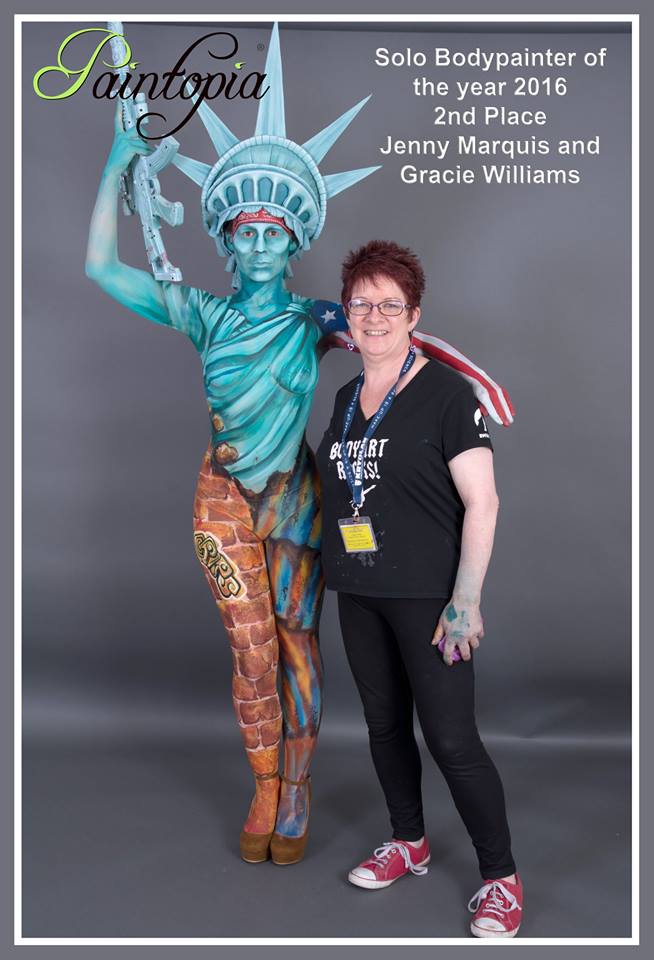 Mural Painting
Please text Jenny at Brushstrokes for details on:
Mob: 07786143608
Email: [email protected]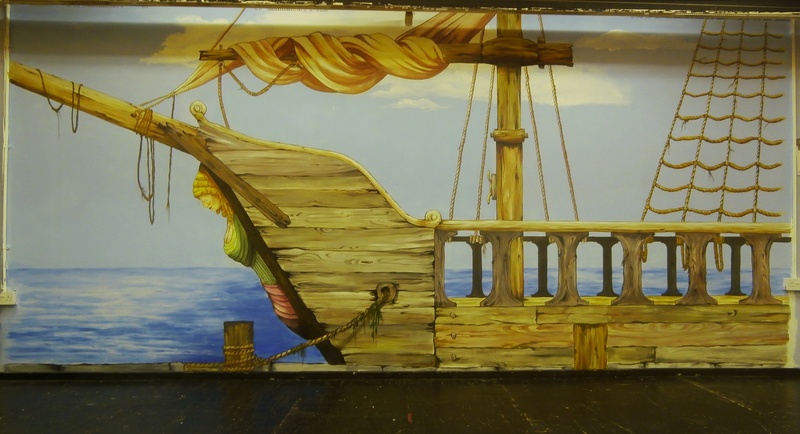 Please browse our pages for important information to ensure your event is a success.